Introducing: Carts for your Paloma DM Shop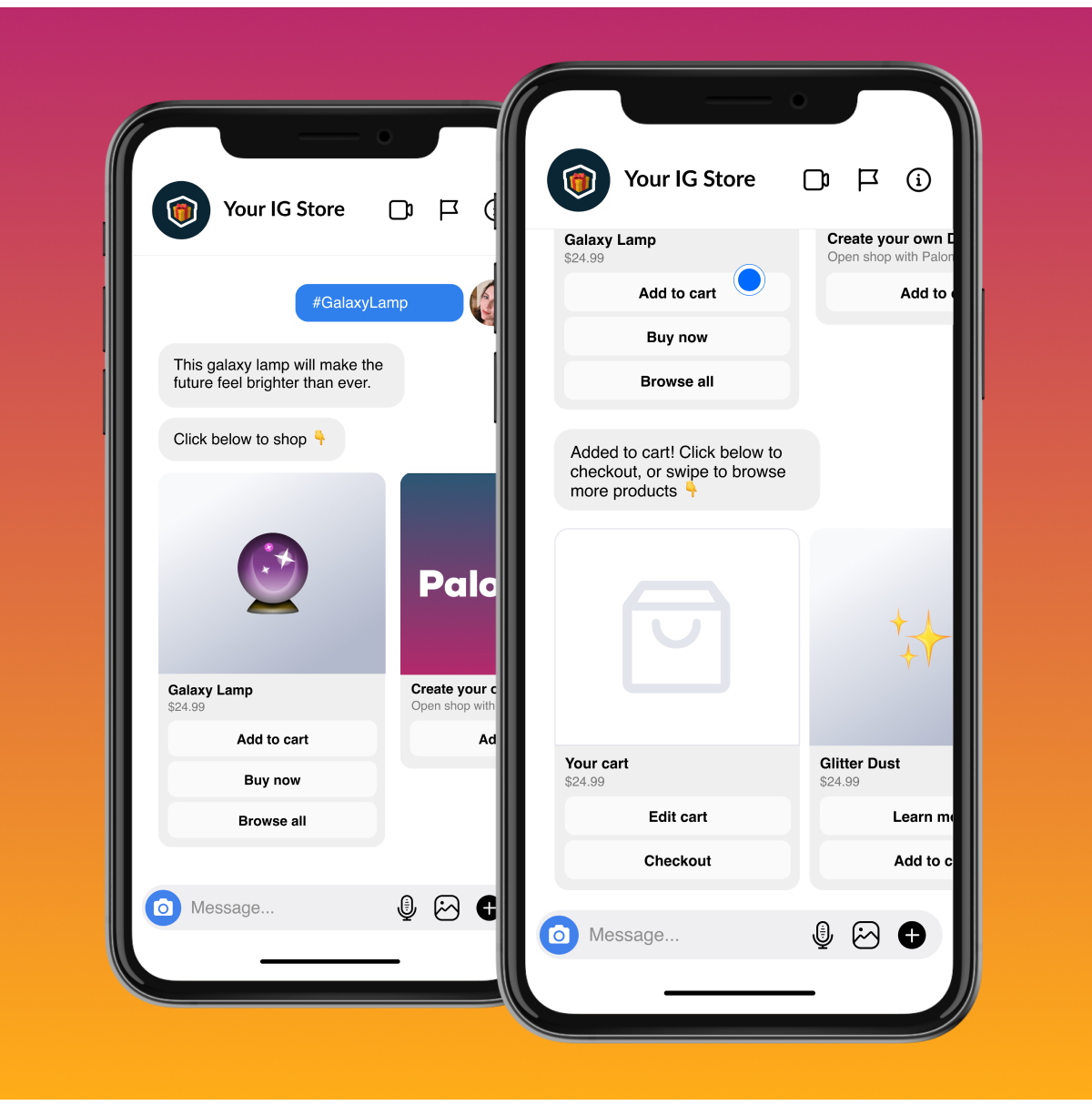 DMs are the best place to get customers to buy, so we're excited to help them buy even more. Carts are a great way to increase the amount people purchase, and drive more revenue for your store. Starting Tuesday September 6th, they'll be added to every Paloma shop!
How it works
When a customer comments or DMs to shop a product, they'll now have the option to add it to their cart, or "Buy now" to go straight to checkout
If a customer chooses "Add to cart" they'll be able to edit or checkout their cart anytime
If your shop has other products in stock, we'll surface up to 9 other items for them to keep shopping from
This will be in place for every shop on Paloma, so make sure you're inventory is ready to go!
Have products in your Paloma inventory that you don't want customers to shop?
You have a few options to keep customers from getting to products that you don't want to sell:
Edit the product so that it has an inventory count of "0"
Delete the product from your Paloma shop
Click below to make changes to your inventory, or add a new product to start selling! We can't wait to see your shop grow 🚀
Interested in trying Carts out before the 6th? Contact us at support@getpaloma.com to see if you can get a spot in our early testing!
---
Any other questions?
We're here to help! Reach out to support@getpaloma.com for any questions about how to use this for your shop.
Add and share more products to your shop, to help your customers browse and buy 👇
---
Not using Paloma yet? Sign up now to start selling on Instagram.