Paloma for Instagram DMs: Automated messaging to help you sell more
Paloma's support for Instagram Messaging automating is now available to all business pages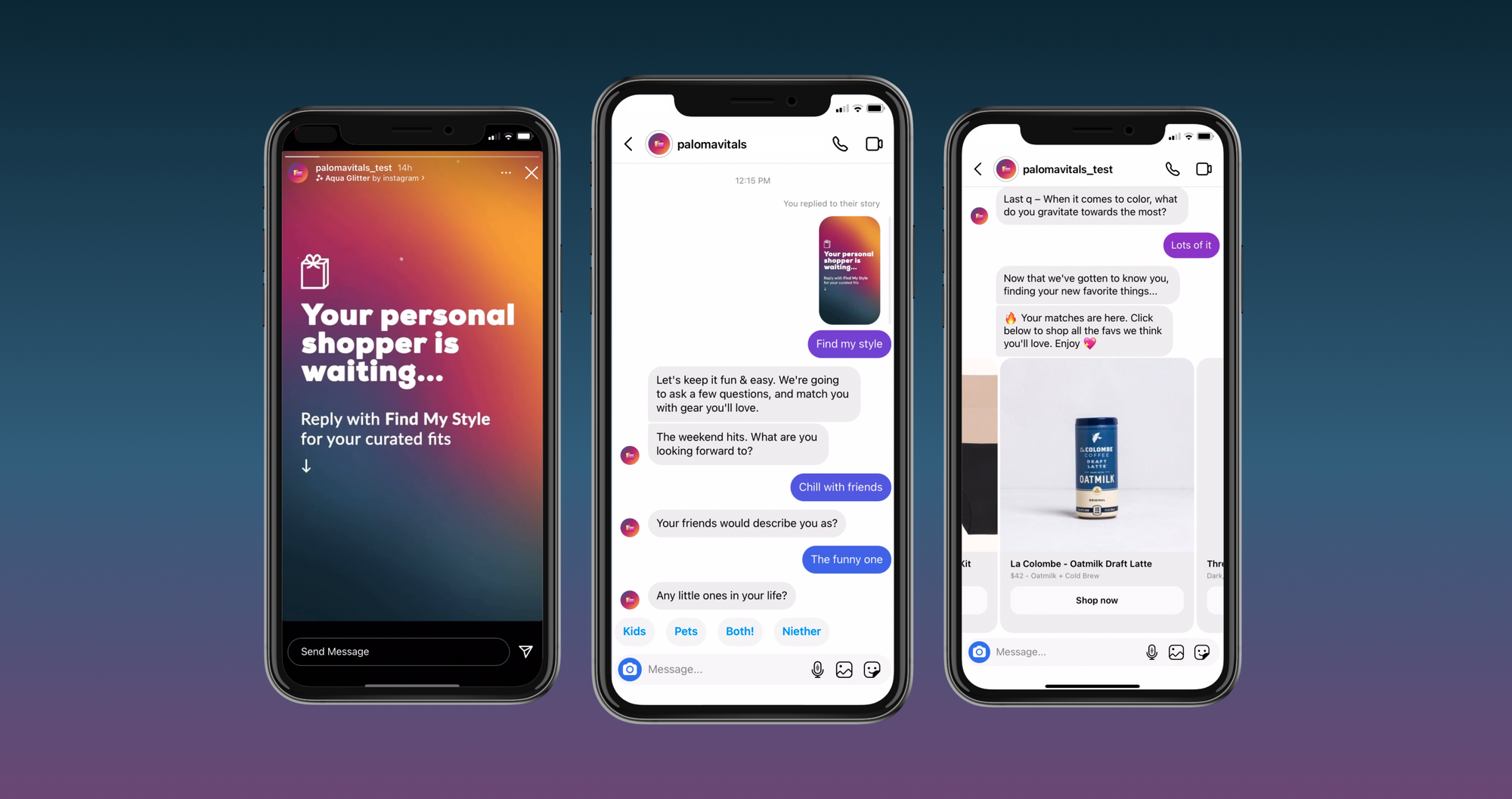 In June we announced our support for Facebook's Messaging API for Instagram during their phased access rollout. We're thrilled that we can now bring this support to every business on Instagram (regardless of follower count) opening up sales opportunities for brands via a highly engaged social channel.
How it works
When customers message you on Instagram, you are now able to automate responses with Paloma-built conversations. Any existing Paloma conversations can be used in both Messenger and Instagram DMs.
Because most of Instagram messaging is organic, and the common customer inquiries vary per brand, we're recommending that brands only automate conversations by matching phrases.
Matching phrases are key words or phrases that Paloma will look for in a customer's message, that, when matched with a specific conversation, will send that conversation to the customer.
This is effective for being able to automated common questions, and also to support active opt-ins to experiences like quizzes, gift guides, special promotions and product or collection features.
Customer Journey Examples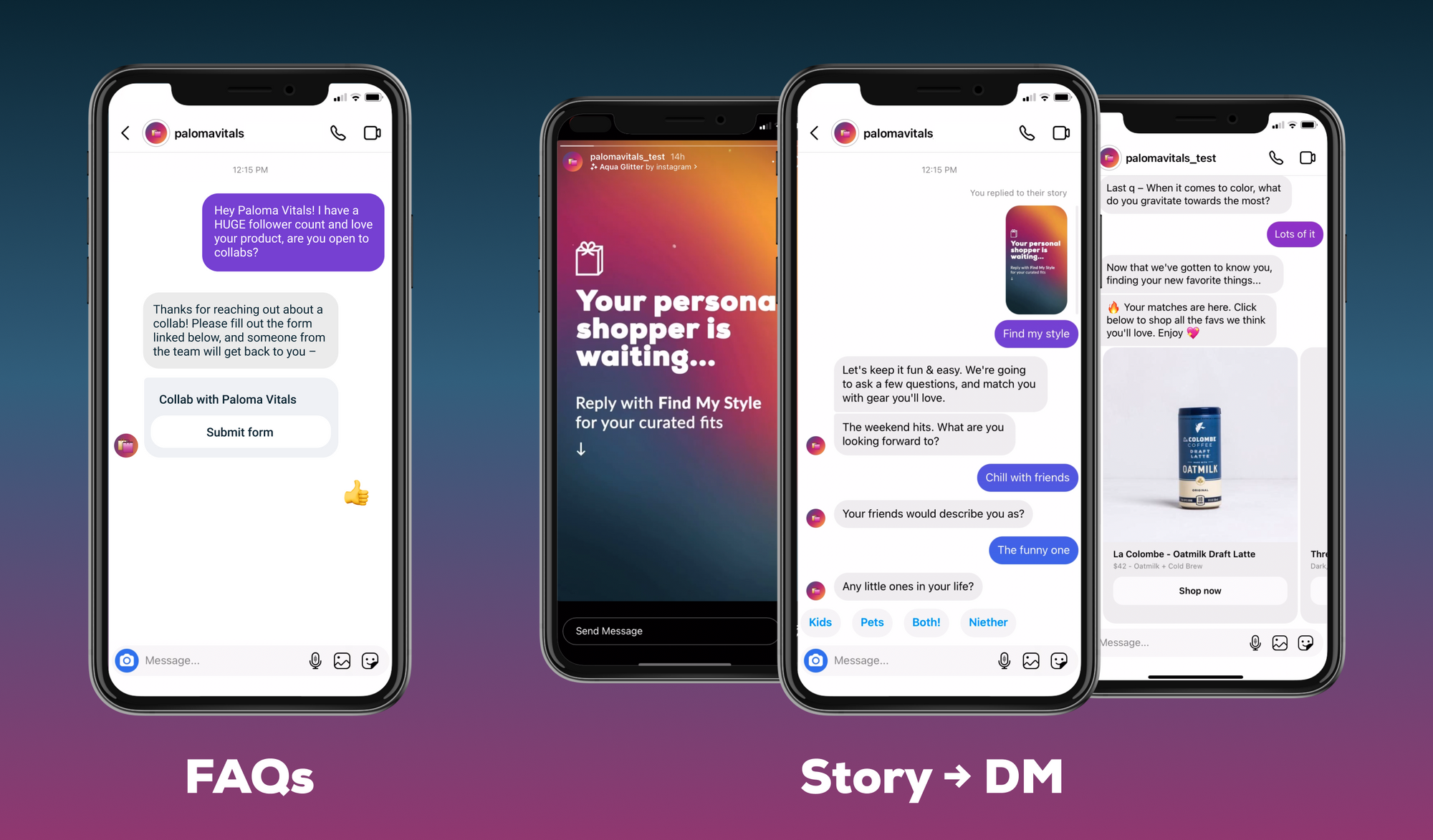 FAQs –
Customer directly messages: "Hey, I'm interested in a collab"
Matching phrase: "Collab"
Paloma matching conversation: "Thanks for reaching out about a collab! Please fill out the form linked below, and someone from the team will get back to you – (link to form)"
Style Quiz
Customer sees a story from your brand with caption: Reply to this story with #FindMyStyle to get matched!
Matching phrase: "#FindMyStyle"
Paloma matching conversation: "Let's find your style!"... Continues into the automated fit quiz
Special Promotions
Customer sees a post from your brand with caption: DM our page #GetTheDeal to be the first with 20% off our newest collection 🔥
Matching phrase: "#GetTheDeal"
Paloma matching conversation: "You're in! Our newest collection features a collab with special designer. Click below to shop the looks, plus use this special code at checkout for 20% off"... Continues to share the code and product carousel
---
If you already work with Paloma, reach out to your account manager, or contact support@getpaloma.com with any questions about how to turn Instagram Messaging into your next sales channel.
We can't wait to see what you build!
Happy selling 🛍🕊