Paloma and Square Join Forces to Make DMs a Powerful New Sales Channel for Small Businesses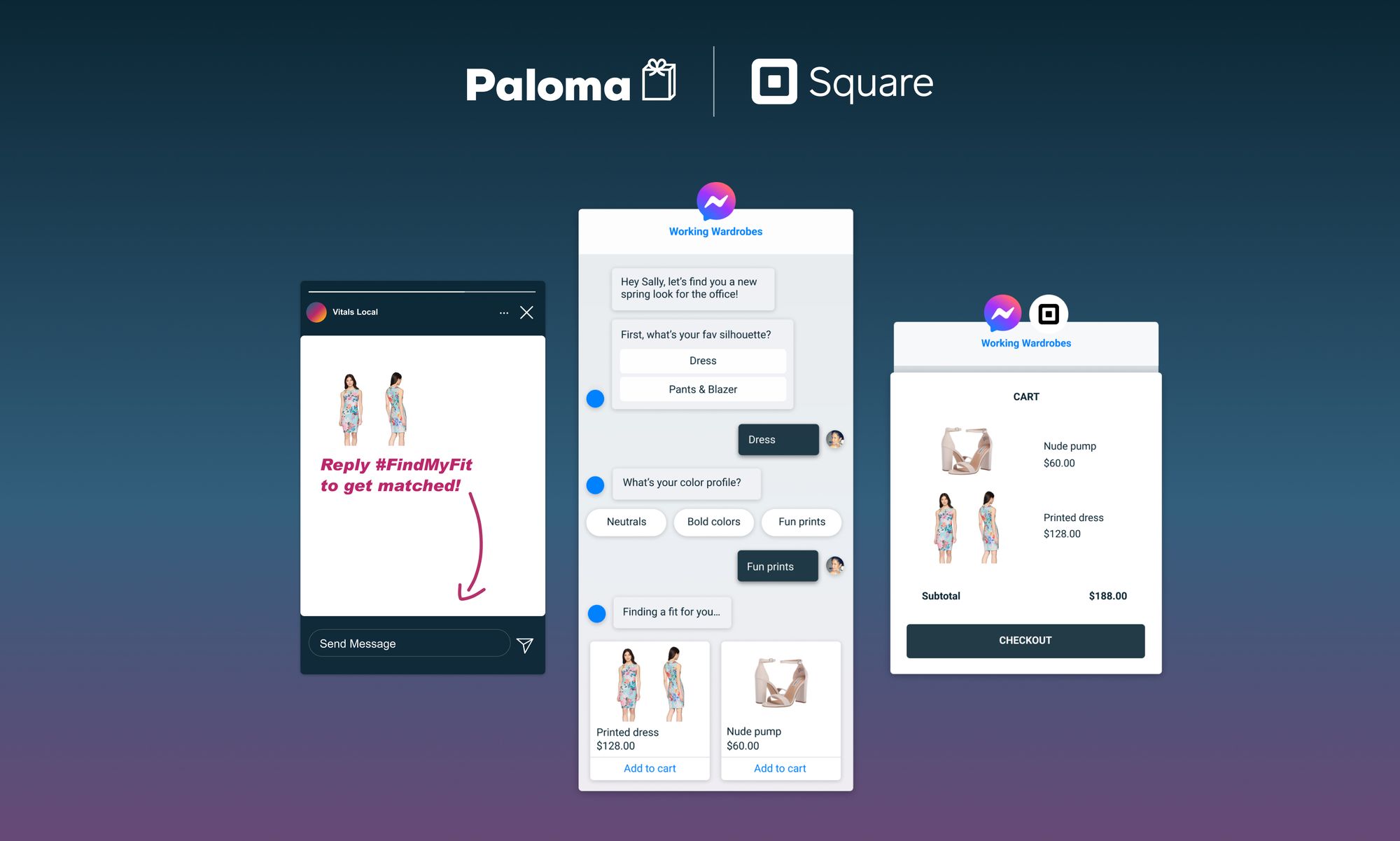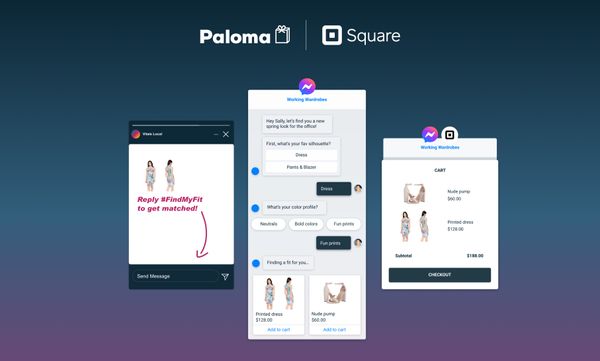 Millions of Square retailers can now use direct messages to sell their products online with Paloma
At Paloma, we're motivated by the new wave of online commerce, happening in the modern day lemonade stand: Instagram DMs.
Today's online seller is talking directly to their customers, which sells better then a website ever could. But is challenging to manage without the infrastructure that e-commerce websites provide.
That's why we're thrilled to announce our partnership with Square, as the first platform in Square's marketplace to make direct messages a possible sales channel. Paloma's integration will ensure businesses can seamlessly transform Facebook and Instagram into personalized storefronts.
DMs have become one of the fastest entry points to online sales for any seller. There are over 200 million global businesses selling online without a website, many doing so through direct messages. And for businesses that already sell on websites, DMs open up a new path to increase revenue, while building direct relationships with customers.
"Until today, businesses haven't had a way to manage and scale a DM-based storefront. I started Paloma to bring the level of personalization that you find in a physical store to the online shopping experience. Selling through DMs is the best way to do that. This is a whole new way to drive revenue."
- Kelsey Hunter, Founder & CEO of Paloma
How it Works
Square sellers of all types can connect their storefront with Paloma to create personalized shopping experiences for their messaging channels, where they can learn about their customers, direct them to the best products, and help them seamlessly checkout. The integration allows merchants to:
Offer conversational shopping experiences like quizzes, gift guides, new product releases, promotions and offers and more
Link customers to these experiences from Instagram Stories, Feed Posts, Links, QR Codes, Ads, and more
Understand their performance in how Paloma is driving revenue for their business
Gather customer data that can inform product development and marketing opportunities
Paloma first launched in November of 2017 and has quickly become the leader in commerce on messaging channels, consistently driving 3x or higher conversion rates and returns for its customers like Caraway, Framebridge, Joybird, Lalo, ThirdLove, Thread Wallets, and more.
Sellers can sign up through the Square app store, or via Paloma's website